Blogging networks have changed a lot since the late 2000's, but the thing that hasn't changed is the great resource they continue to be. Whether you are looking to connect with other bloggers or to learn more about a certain topic, blogging networks can be key to your online success.
Today, I'm sharing a few of my favorite networks because the secret to success is support.
One of the first blogging networks I joined in 2009 was The SITS Girls. While the site offers sponsored opportunities, my favorite part is the community element. If you want to connect with other bloggers, do not miss the Saturday Sharefest linkup or the #SITSBlogging Sharefest Twitter Party, which happens every Saturday at 10 AM EST.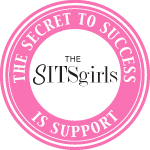 This was the other blogging network I joined in 2009, and through it, I have "met" some amazing fashion bloggers who have been with me through most of my blogging journey. The network has really stepped up its game when it comes to blogger education. While the community aspect is not as strong as it used to be, the Links à la Mode roundup continues to be one of my favorite things about IFB.
If you are a blogger, chances are you have heard of BlogHer and its annual conferences that bring together the best of online media. This growing community became part of SheKnows Media in 2015 and is currently in the process of moving the platform over to SheKnows. You can read more about the changes here and here. This is a great community for getting your name out in the blogging world.
One2One Network connects brands and influencers and is my favorite source for blog campaigns (like this) and e-commerce review programs. The campaigns specialize in food, parenting, beauty, lifestyle, health & fitness, social good and more, so there is something for everyone. You can sign up here.

P.S. If you like this post, don't miss How to Support Other Bloggers!
This blog uses affiliate and referral links. Clicking a link costs you nothing, but the small commission from your click/purchase helps support this blog. Thank you!